I read an article this morning on the obsession with skinny by Allie Kinglsey. Kingsley looked at the current ideal body that most women crave for. She pondered over whether it was a mans ideal that all women should be "super hot, smoking body, twelve feet tall supermodel doppelgangers" or whether it's actually women who are obsessed with the super skinny image, and we all want to look like the models in magazines maybe because it's what we think men want but maybe because it's actually just what we want. Maybe women crave for a a perfect supermodel body because we want to look like the models from magazines because we are jealous of their toned bodies and we want other women to want our bodies.
I think it's sad that we all crave something that is really quite boring. Most models realistically are just very thin with boyish frames. I do think that this is often beautiful, there is beauty in seeing the shadows of ribs underneath somebody's skin, but often models are so thin I think it's disgusting. I think that women with voluptuous curves are beautiful - I could actually look at Dita Von Teese all day! It's a shame that the 1950's curvy body isn't as popular is it once was - the clothes are still just as fashionable, why not the bodies that fit so well inside them?
Perhaps one day our ideals will change and we might like something else but I'm not sure that this is anymore healthy than our current craving for thin. A tiny waist, big breasts and bum is just as unattainable for some women as a size 6 frame is for others. If we all crave for the same body it becomes less special. In an ideal world each woman would celebrate her own body for the differences that make it special, whether it's a small waist, wide hips or even the freckles that cover her skin.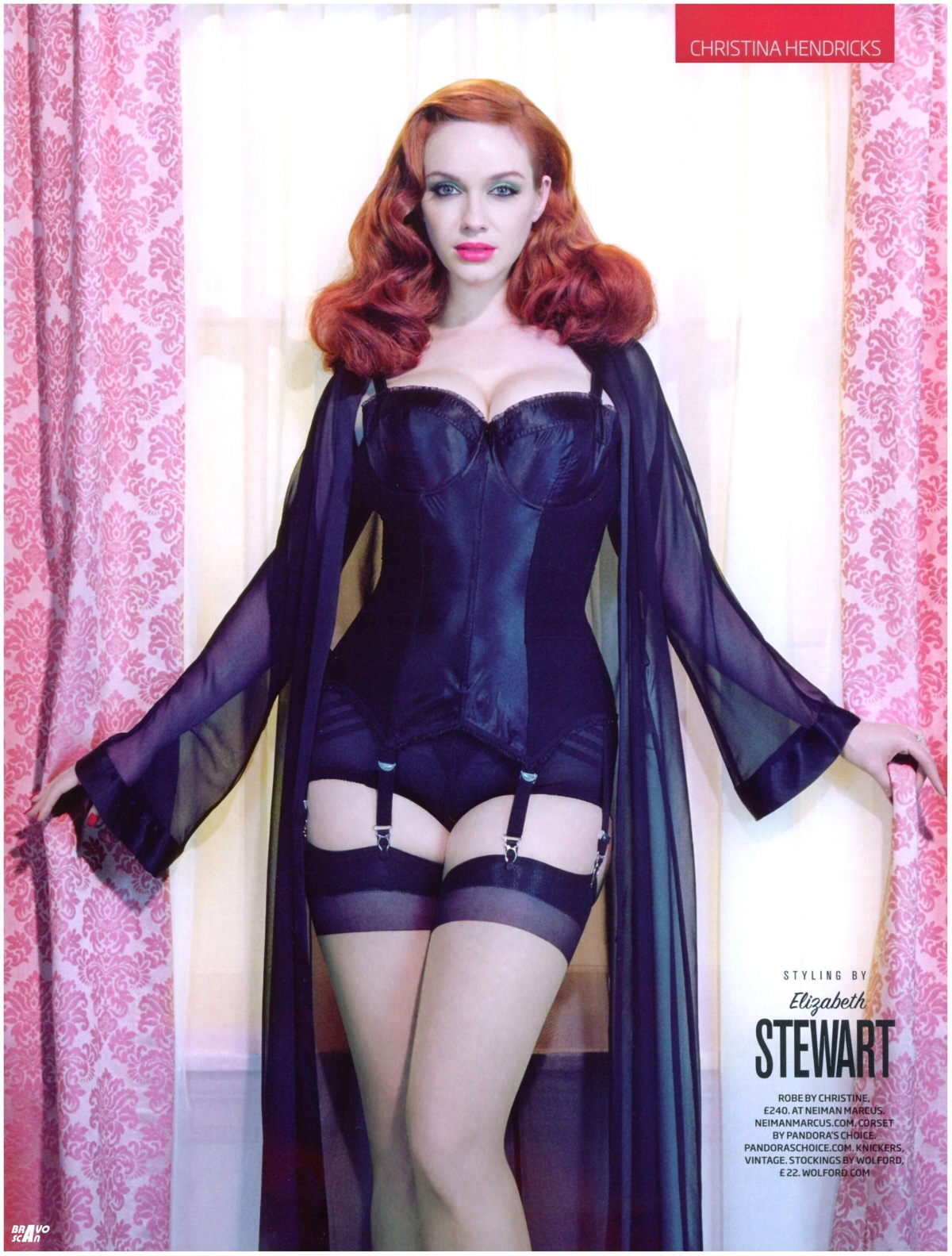 Inspirational Women: Marilyn Monroe, Daisy Lowe, Christina Hendricks,  Jourdan Dunn, Karlie Kloss, Bettie Page, Zooey Deschanel, Dita Von Teese.
x